World
Putin: Putin to test world's largest ballistic missile over South Pole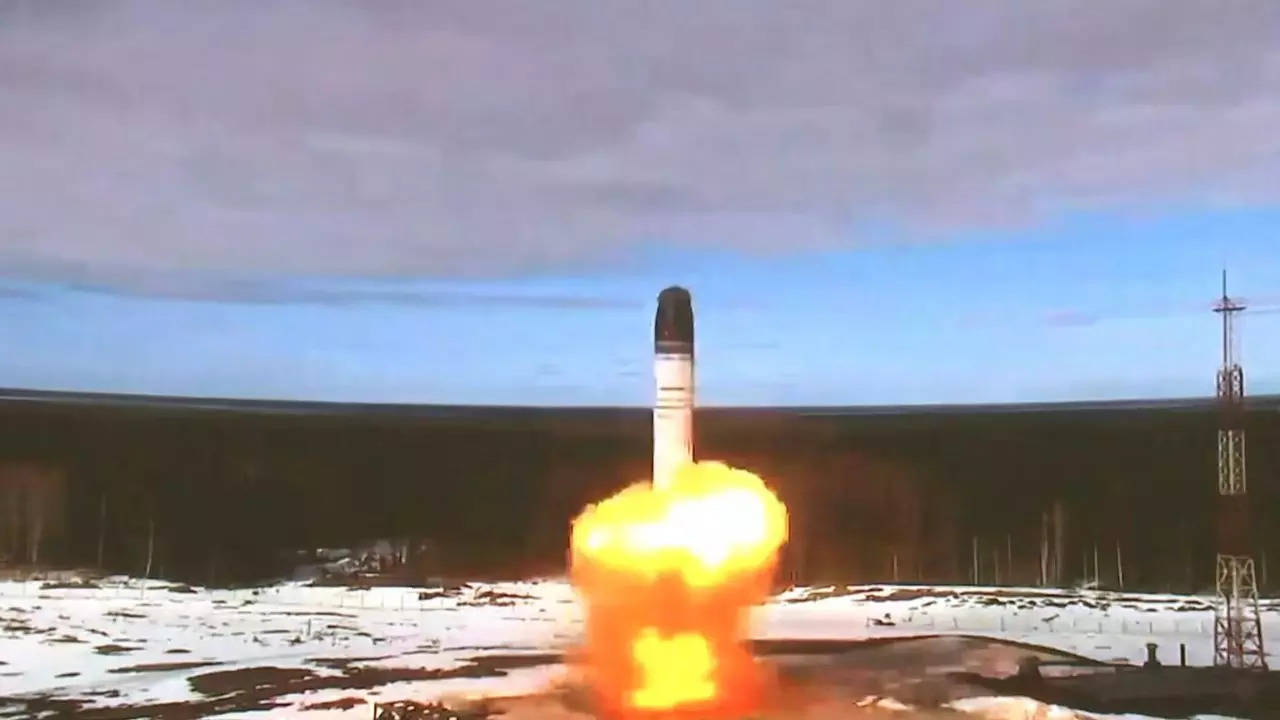 Vladimir Putin is ready to
test
the world's largest ballistic missile by launching it over the
South Pole
, Metro reported.
It is known as Devil 2, 'unstoppable' doomsday weapon that travels at 15,880 miles per hour. This large missile weighs 208 tonnes and is as massive as a 14-story tower block.
Reportedly, Russia is ready to place the primary regiment to be armed with the intercontinental nuclear missile on 'fight obligation' subsequent month.
In keeping with Metro, this comes at a time when the Sarmat missile has not been correctly examined.
The report by Russian state media on this was taken away shortly after it went stay, in accordance with Metro.
TASS information company reported that 'even a truncated LCI [flight development tests], and assuming all launches are profitable, would require a number of extra launches, together with by way of the South Pole'.
The preliminary Sarmat regiment, which features a command put up and a number of silo launchers, will start its operational duties in December of this yr as part of the Uzhur missile formation within the Strategic Missile Forces, as per a protection supply quoted by Metro.
The regiment is at the moment on 'experimental fight obligation' within the Krasnoyarsk area of Siberia. Nevertheless, the exams for Putin's fifth-generation missile are working not on time and haven't been completed but, in accordance with Metro.
Just one absolutely confirmed profitable check is thought to have been carried out in April 2022.
The Sarmat flight exams are at the moment being carried out from the Plesetsk spaceport to the Kura coaching floor in Kamchatka, in accordance with TASS.
Putin final month insisted that his designers had 'completed work' on the Sarmat 'tremendous heavy missile'.
Putin stated,"We simply want to complete among the procedures in a purely administrative and bureaucratic manner, and transfer on to mass manufacturing and put them on fight obligation. And we are going to do that within the close to future."